Lake Gaston Real Estate Agent Wins Awards
Real Estate Agent Mike Dotti from Long & Foster at Lake Gaston took home 5 awards yesterday for his outstanding performance in sales volume and service to his clients.

Ranked #17 in the entire Richmond area, Mike also picked up awards for Top Producer for Listing and for Sales, among other things.
Mike and his team are no stranger to awards for performance, there's actually a wall in their Bracey office dedicated to all the awards for agents and for the office.
These accolades, like many others, are the result of long hours, countless phone calls, tireless (and often thankless work), and many appointments and showings to help people find their dream home.
Congratulations to Mike, and the entire Long & Foster at Lake Gaston team for all the awards, and thank you for all the help and service to the community!
Here are the awards:
1. 17th Place Top Producer of the Year by Settled Units, Richmond Region, 2015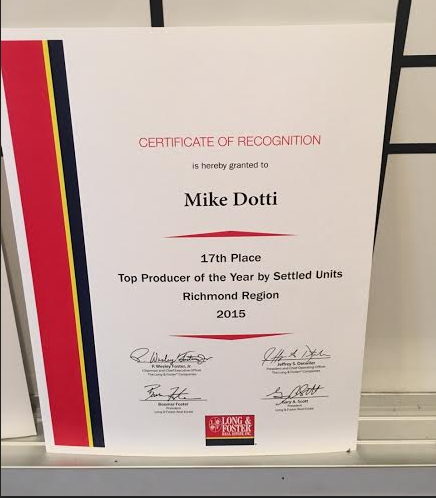 2. Top Producer of the Office by Listing GCI, Lake Gaston, 2015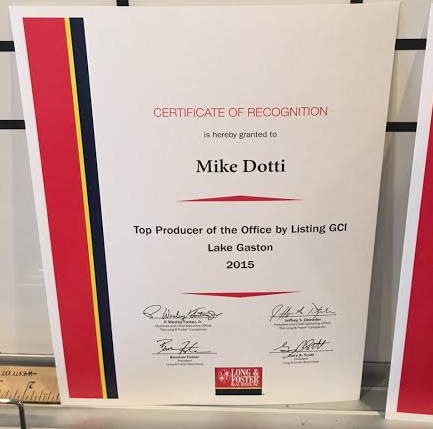 3. Top Producer of the Office by Settled Units, Lake Gaston, 2015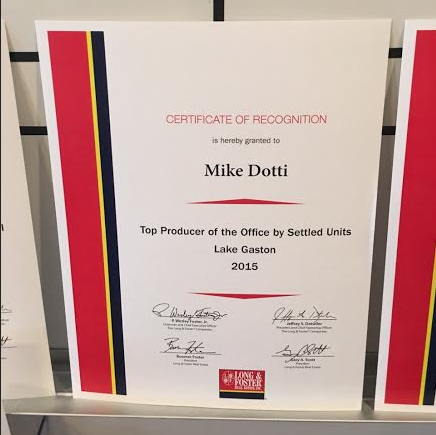 4. Top Producer of the Office by Gross Commission, Lake Gaston, 2015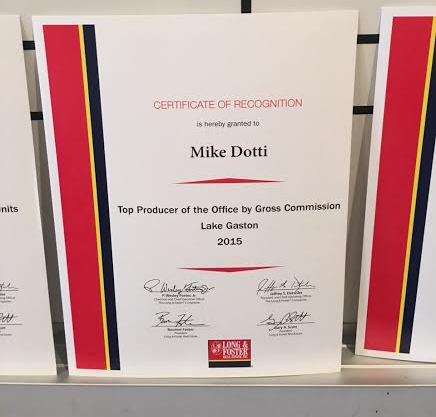 5. Top Producer of the Office by Selling GCI, Lake Gaston, 2015